https://www.youtube.com/watch?v=xAuRZHl3hlo
Reaching the UK's most remote places

Capable by nature.
With two top-spec Land Rovers, we embarked on a three-week expedition in the Outer Hebrides, to create a video showcasing the new hybrid Defender's unparalleled ability to reach even the remotest of locations with ease, while treading lightly on the pristine landscape.
Remote Locations
With approximately four people per square kilometre, the island of North Uist, in the Outer Hebrides, boasts both stunning scenery and wildly varying weather conditions, which made the shoot a technically challenging experience.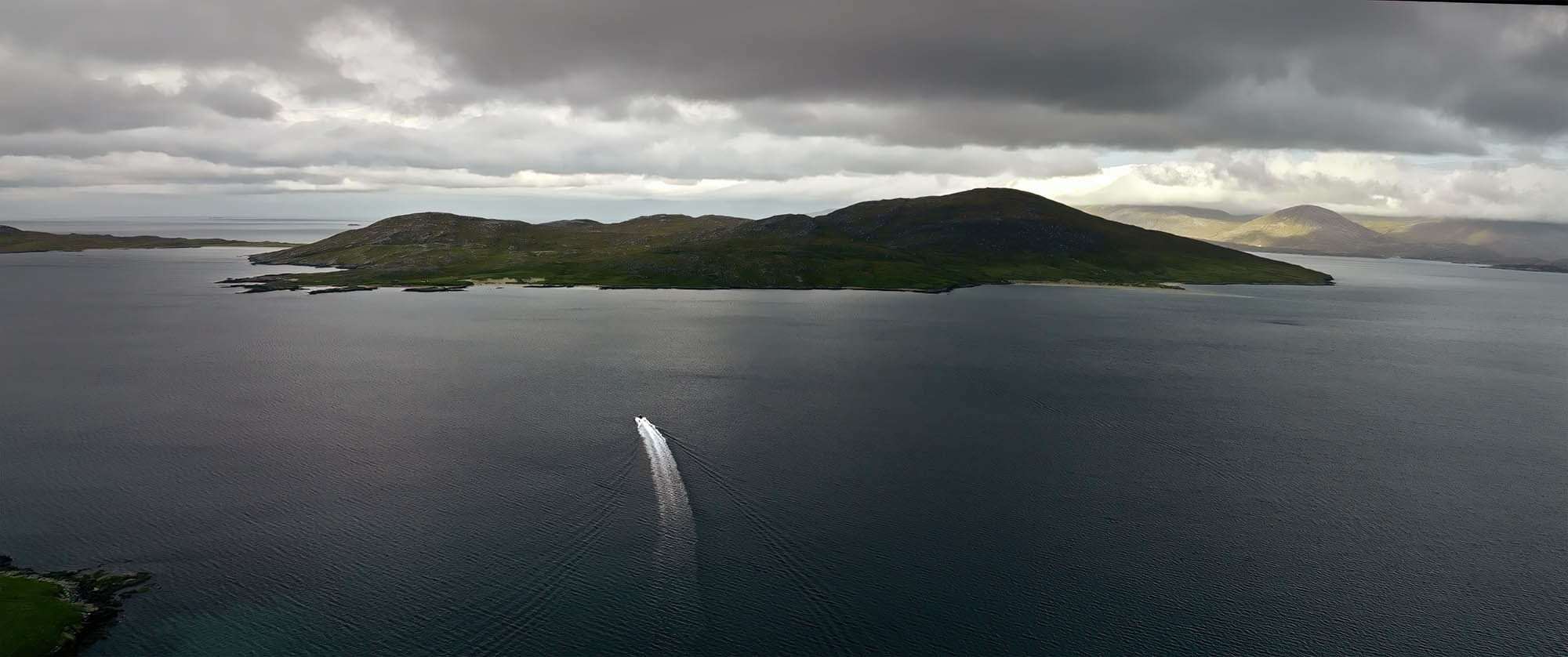 On Location
We shot in many locations in the Outer Hebrides, including a beach only accessible through an airport, with an escort. For the finale of the visit, the crew were taken to an uninhabited island on a landing craft. They trekked for three hours up a mountain in search of a stag to film.
"The weather was so unpredictable that it was crucial to have kit that was quick and easy to rig," Pritchard-Barrett continued. "We'd be hanging out of a car, shooting from the back of it, taking shelter from a storm, then leaping back out as soon as the rain stopped. We also had to take all the kit up the mountain and back again, so having lightweight equipment was important."